Stadt, Land, Fluss und Stadt (City, Countryside, River and City) was the theme of the wedding paper goods for Katharina & Jan. The concept was to highlight the various locations of the wedding's celebrations and ceremonies, including not only a wedding, but also a baptism. Katharina & Jan wanted to keep the style classic and refined, so we chose a simple palette of gray and white and kept the layouts rather sleek.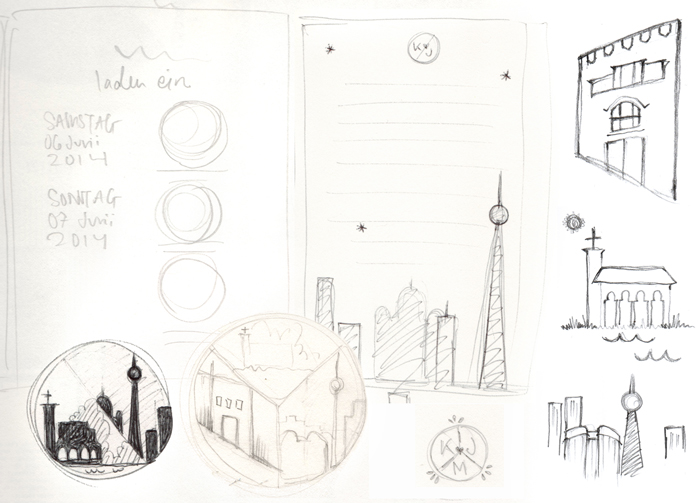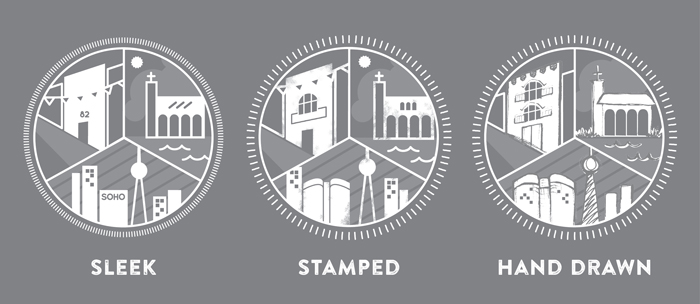 To make the theme easily recognizable, I designed a logo for each location as well as a logo combining them all together. I suggested three styles of logos, of which the bride and groom chose the hand drawn. This added a nice personal touch to the stationary, as well as the stamped font we decided to use. I created a fifth logo with the family's three initials that I turned into a rubber stamp for them to use on cards and gifts.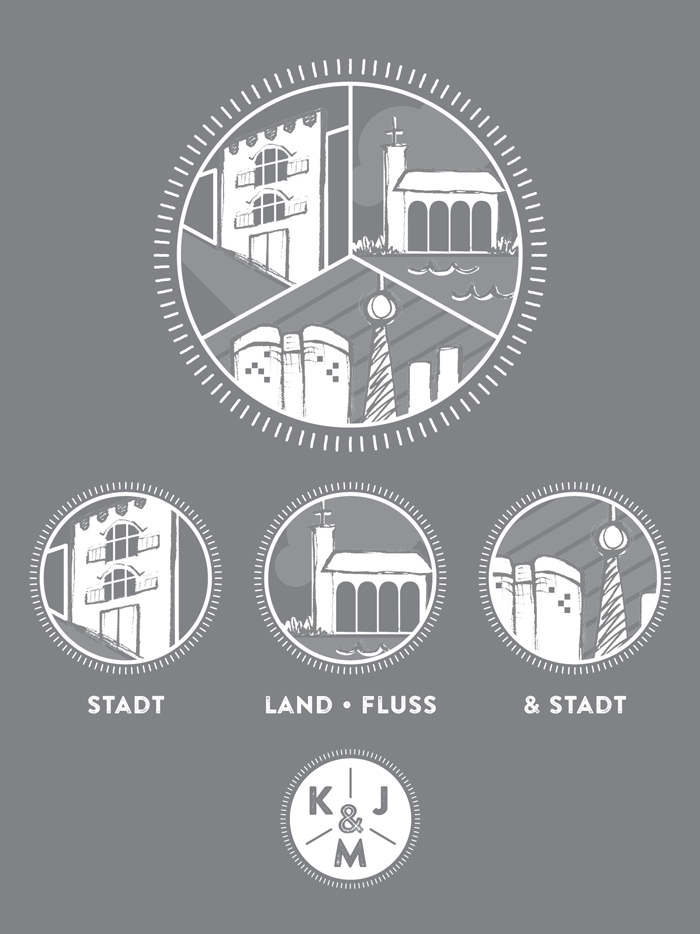 The paper goods I created for Katharina & Jan's wedding included invitations, rsvp cards, menus, place cards, a church booklet and thank you cards. I was delighted to hear that the series of paper goods were a huge hit, not only with the bride and groom, but also with their guests! It was so much fun creating these designs with Katharina & Jan and I wish them all the best!